Climate change to impact more crops, says study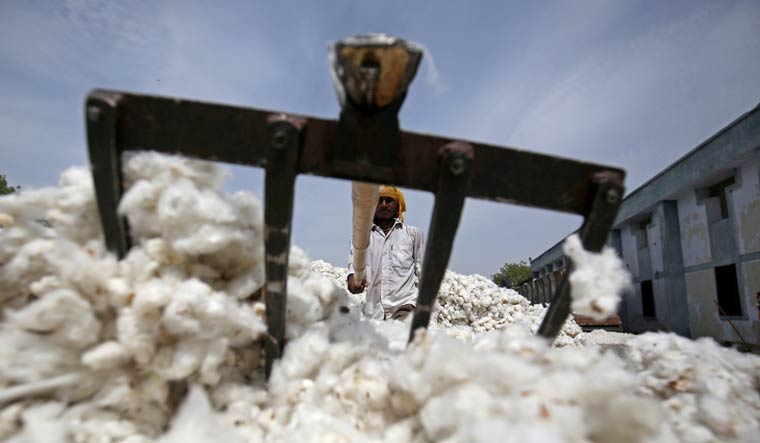 ITDC INDIA EPRESS/ ITDC NEWS Climate change is predicted to reduce maize and cotton yield in Punjab by 13 per cent and 11 per cent by 2050, according to a new study conducted by agriculture economists and scientists at Punjab Agricultural University
Punjab accounts for around 12 per cent of the total cereals produced in the country.
The study published in the Mausam journal of the India Meteorological Department earlier this month used rainfall and temperature data collected between 1986 and 2020 to project the impact of climate change on five major crops -- rice, maize, cotton, wheat, and potato -- in the agrarian state.
The researchers collected climate data from five weather observatories of Punjab Agricultural University, ie Ludhiana, Patiala, Faridkot, Bathinda, and SBS Nagar.
The researchers -- agricultural economist Sunny Kumar, scientist Baljinder Kaur Sidana and PhD scholar Smily Thakur -- said that long-term changes in climatic variables show that the rise in temperature is driving most of the changes, rather than the change in rainfall pattern.
"One of the most intriguing findings is that changes in minimum temperature have resulted in changes in mean temperature throughout all growing seasons. It means that the minimum temperature has shown a rising trend," the report said.
A rise in minimum temperature is harmful to the yield of rice, maize, and cotton. On the contrary, excess minimum temperature is beneficial for potato and wheat yield, it noted.
"The climate impacts on crops will vary widely in kharif and rabi seasons. Among the kharif crops, maize yield is the most responsive to temperature and rainfall than rice and cotton. By the year 2050, maize yield would reduce by 13 per cent followed by cotton (about 11 per cent) and rice (about 1 per cent)," the report read.