The JD(U) had won six of the 38 constituencies it had contested in assembly elections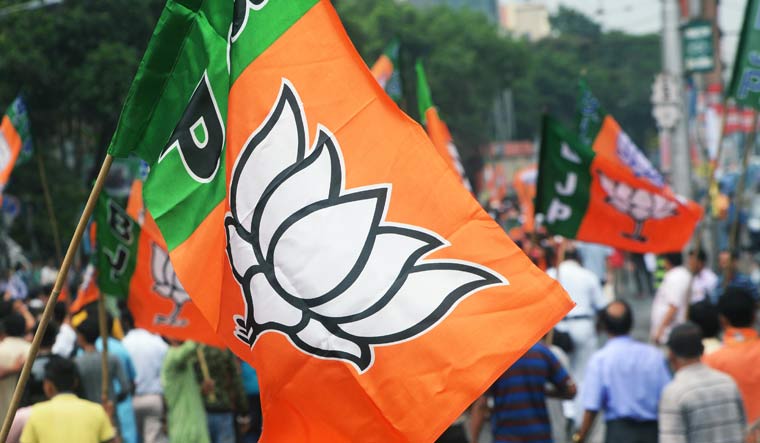 ITDC INDIA EPRESS/ITDC NEWS R Five JD(U) MLAs in Manipur announced that they were merging with the BJP. The JD(U) had won six of the 38 constituencies it had contested in the assembly elections held in March this year. The move comes on the back of Chief Minister Nitish Kumar abandoning the NDA in Bihar to join hands with the RJD.
The JD(U) MLAs who joined the BJP are Kh Joykishan, N. Sanate, Md Achab Uddin, former DGP L.M. Khaute and Thangjam Arunkumar. Khaute and Arunkumar had previously sought to contest the assembly polls on BJP tickets but joined the JD(U) after being denied candidature by the saffron party.
The JD(U) will hold its two-day national meet from Saturday, and there is tangible anticipation in its rank and file that the conclave will prove to be a launch pad for Kumar's projection as the opposition's prime ministerial face in the build-up to the next Lok Sabha polls in 2024.
However, the party, in its formal statements and resolutions, may not make any direct call for this as it is mindful of the need for a general consensus in the opposition camp which include many regional satraps, besides the Congress. The fact that no opposition party, except its ally Rashtriya Janata Dal, has so far come out in the support of such an idea is also a factor in the JD(U) leadership's calculation.
Its resolutions are likely to focus on the prevailing national situation. They will highlight the "problems" such as price rise and unemployment facing the country and the need for the opposition unity to take on the BJP.
Its president Lalan Singh has often said that Kumar is not a contender for the opposition's choice for its face for the 2024 polls while stressing that such a proposal can be considered if other parties make it. Kumar, 71, Bihar's longest serving chief minister, will visit Delhi after the two-day meeting to meet opposition leaders, including the Congress top brass, mainly to thank them for their support after he recently broke ties with the BJP and to emphasise on wider unity among BJP's rivals.