Accuses the Congress leader of defaming and spreading lies about Parliament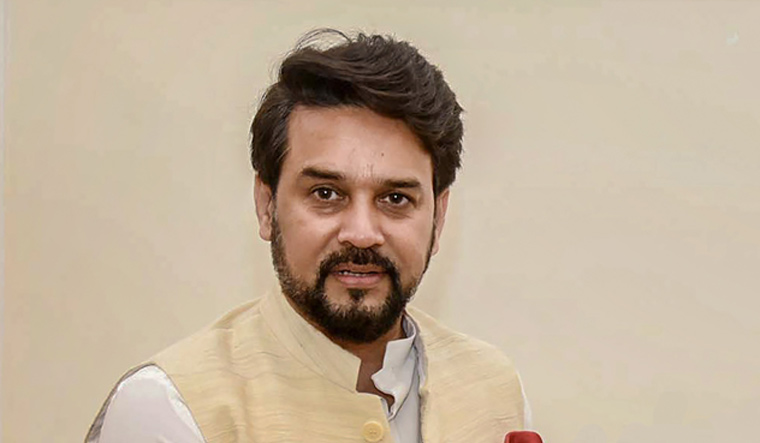 ITDC INDIA EPRESS/ ITDC NEWS : Continuing the BJP's attack on Congress leader Rahul Gandhi over his "democracy under brutal attack" remark in the UK, Union minister Anurag Thakur took a dig at him, saying the name 'RAHUL' stands for 'Regretful Awful Hateful Ungrateful Liar'.
Reacting to a video clip of a press conference in which Gandhi was seen being corrected by party leader Jairam Ramesh when he said "unfortunately I am a member of Parliament," Thakur said, "sometimes, the truth comes out naturally."
"Sometimes, the truth comes out naturally, and as Rahul rightly said, unfortunately, he is a member of the Parliament, because of the way he uses foreign soil to defame and spread lies about the same prestigious institution, the Parliament, of which he is a member," news agency ANI the BJP leader as saying.
Reiterating his party's demand for an unconditional apology from Gandhi, Thakur said Gandhi needs to understand that he is not above the rules and procedures of the Parliament.
"Does the Gandhi family still feel that they are above the country and the Parliament," he sought to know.
Congress leaders have ruled out an apology by Gandhi.
The minister also raked up Gandhi's poor attendance in Parliament and said the Congress leader should know that the Parliament is run by certain rules and procedures, and the direction given by the Speaker. "But that only happens if he comes to the house and reads the rules and procedures of the house."
On Thursday, Thakur had said, "Welcome to Parliament. It has been a week-long wait. Gandhi has maligned India from foreign soil, has spread lies and insulted Parliament. He should come to the House and apologise."
Gandhi had alleged that the whole "tamasha" around his remarks in Britain has been created by the government to divert attention from the Adani issue and asserted it is a "test of Indian democracy" as to whether he would be allowed to respond to the allegations by the BJP in Parliament.