THE ECO EARTH
GREEN DONOR
We are all supernaturally green donors or green warriors who know & have love and relationship with Mother Nature. In other words, every person who have contemplating and envisagement for environment is a green donor.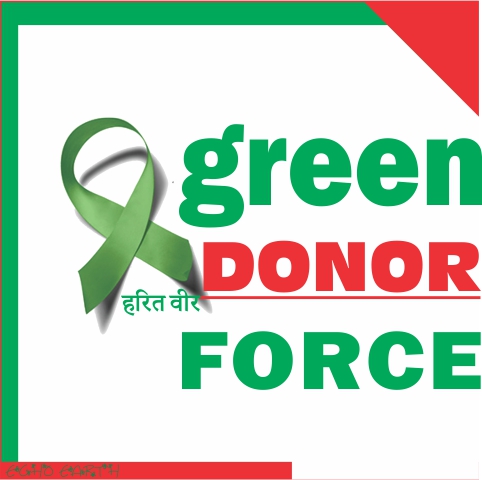 EERC preamble
Eco-Earth is a learning initiatives since 2003 by a big young team with with its initiating objective of spreading a message of environmental conservation and sustainability through relevant, focused yet diverse programmes and activities.
These outreach activities are aimed at building awareness about various environmental issues and concerns among student communities, organisations, corporate entities and the masses, in a simple yet effective manner. This will hopefully create an eco-conscious culture which will help protect and improve existing ecological and environmental conditions in both urban and rural areas.
These activities include ongoing research based projects and programmes, workshops, thematic campaigns, field studies, surveys and documentation in collaboration with our technical associates-inspired and dedicated people who offer us the wealth of their experience and expertise.
Eco-Earth is wishing to take on all of volunteers ie we, as GREEN DONOR (Service mark) basically.
In 2013, We organized a great educating campaign and program named ITDC India ISP Colloquium 2013 with CRISP, Indo-German, Govt of MP
In 2016, We organized a high mass puller program named ITDC India Vertical Housing Symposium 2016 with RGPV, Govt of MP
In 2018, We initiated a great tree plantation drive named GREEN DONOR POWWOW We expect you all to join in concern of our MOTHER NATURE.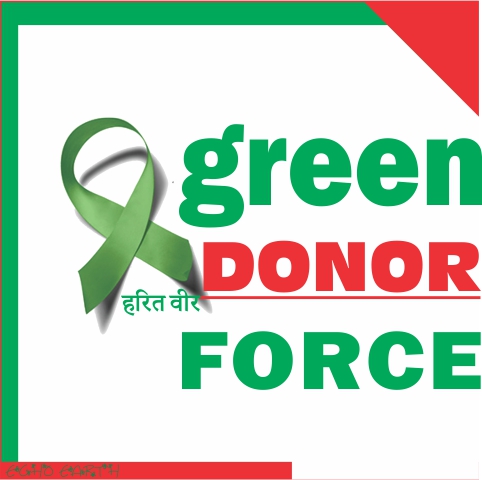 EERC about us
EERC is a professionally run group of ordinary people extraordinarily determined to protect the environment not just by themselves, but also by sensitising others towards the importance of environment conservation and guiding them on to participate in tree-plantation campaigns.
The group consists of passionate nature lovers who have concern and care for MOTHER NATURE, EERC spearheads a variety of initiatives including research, education, sensitisation and advocacy around the importance of environmental preservation and tree plantation.
The group thrives on its dedicated volunteer base that runs, from young children to busy professionals, housewives and retired citizens.
Today, EERC is wishing to organize tree plantations and drives various initiatives across Madhya Pradesh initially. We pro-actively engage in identifying potential areas for plantation, keeping in mind the biodiversity and ecological milieu of the local area. We try ensuring that the local communities reap multifold benefits; besides restoring the green cover, the trees also provide them with fruits, flowers, leaves etc commonly used in the community life.
Our mission is to sensitise and empower people to give back to nature and live in an environment conducive to their health and well-being. EERC inspires citizens to spare just a few free hours to support & towards making their cities, and their lives greener.
For years, we have worked untiringly with individuals alike to help change the landscape in MP. We take pride in having fostered a buzzing community of tree lovers who continue to inspire and induct so many more in their fold.
And yet, we are just at the beginning of a revolution. Our long term plans entail taking tree plantation drives to more number of cities and inducting many more tree enthusiasts, to be able to amplify both scale and impact of our efforts.
Interested in being a part of our mission? BE GREEN DONOR and part in it.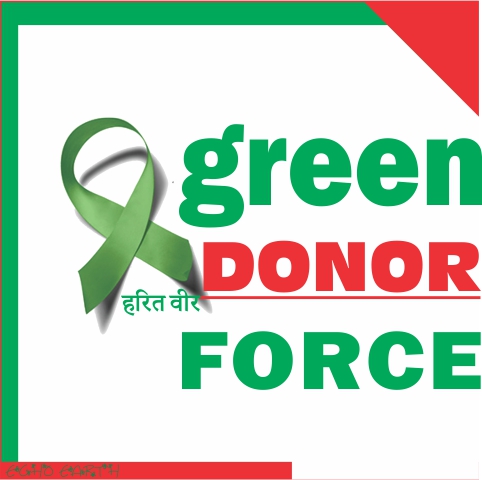 EERC objectives
Create awareness on the importance of safeguarding our environment through workshops, seminars, field-studies and relevant programmes
Promote and encourage research in environment, conservation and sustainable development
Implement projects to improve, enrich and enhance environmental quality and protect existing, fast disappearing and degrading ecosystems
Inform and influence individuals / institutions whose decisions affect the environment and ecology and in turn, human existence on this planet
Produce multi-lingual resources & information material such as films, posters, publications, etc., and telecast / distribute them to reach out to a larger audience.
EERC Green Donor Powwow plantation Drive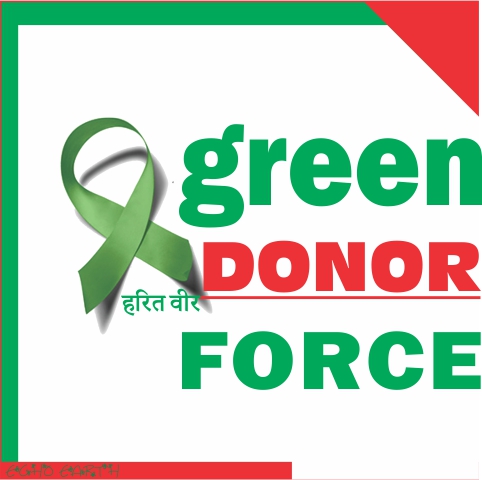 EERC green donor motto:
Our activities are aimed at building awareness about various environmental issues and concerns among students, organisations, corporate entities and the general community, in a simple, yet effective way. This, we hope will create an eco-conscious culture which will help protect and improve existing ecological and environmental conditions in both urban and rural areas. The activities include on-going research, thematic campaigns, field studies, surveys and documentation in collaboration with technical associates - inspired and dedicated people who offer us the wealth of their experience and expertise.
Our local and regional outreach programmes involve communities across the state and help them address key environmental issues in their areas. This is done with the help of strategies that are sustainable and self-empowering.
More importantly, Eco-Watch campaigns for a simpler lifestyle by popularizing and promoting issues such as: development of small towns as growth centres rather than megacities; public/mass transport as mode of travel; eco-development of peri-urban centres as buffer zones between cities and villages; decentralization of industrial and economic activities and promotion of cleaner and alternate energy.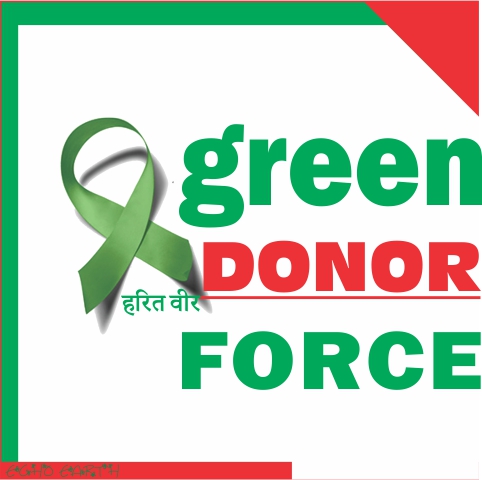 EERC vision & mission:
Our vision is to create a global community which values and protects our environment.
Our mission is to sensitize, influence and support communities to protect our natural heritage and to ensure that natural resources are judiciously utilized for an ecologically sustainable future.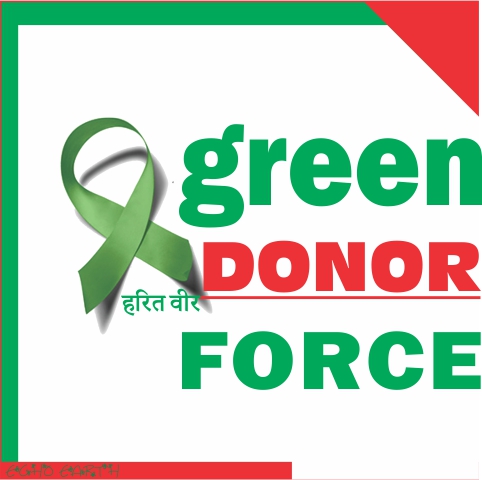 EERC stand for:
Environment is one of the most widely discussed subjects today as it is adversely affected by unbridled growth and development. The rampant application of technology in the over-exploitation and utilization of natural resources has indeed resulted in the various environmental ills such as water, soil and air pollution; depletion of natural resources; vanishing of life-supporting ecological systems and the more recent and alarming threats like global warming and climatic changes.
Worse, our desire to have more of everything never seems to end. Added to this, are the increasing demands of increasing populations. Our natural capital is seriously eroding. Fossil fuels, water and forests are vanishing faster than they can be replenished. Under such circumstances can there be sustainable development? Will our future generations, our children be able to live a better life…?
It is learnt that by 2020 nearly two billion people in Asia will not have enough food and water, while water scarcity will limit economic growth. Now can we afford to remain ignorant about our environment? This is the only planet we have which is so beautiful and magnificent with such an amazing variety of life. It would be an unpardonable crime and a shame on the part of the human race to let such a wonderful gift of God go uncared.
Every one of us could do a little bit in his / her own capacity to protect the environment. We, at Eco-Watch, have been doing our bit in a humble way to protect our environment.
Environmental Education and Awareness Programmes:
Field Research:
Eco-Restoration & Conservation Programmes:
Resource, Information and Communication Packages:
Rural Development: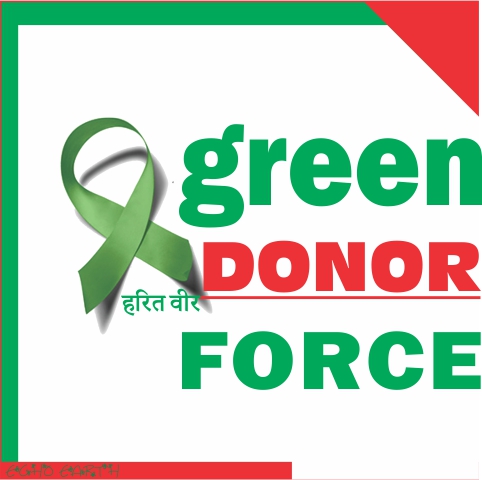 EERC tips
Walk, carpool, or take the bus to school.
Less carbon emissions and less pollution comes from less burned fuel. We have to use fuel to run most of today's cars - so, let's use as little of it as we can…! When you share a ride with others, it means fewer people have to use gas, and when you walk or bike there is no fuel burned at all...except maybe your calories…!
Turn off the water while showering and brushing teeth.
Most people let the water run while soaping up or brushing, but that wastes too much water. Run the water to get your towel and body or toothbrush wet and then wash or brush with the water off. It saves water and energy because you end up using only the right amount of water and that much power required to pump water is automatically saved!
Start an organic garden at school and create compost for it.
It's a considerable amount of work, but if you can get your teacher/lecturer behind you, it's very likely that your principal will allow you to start an organic garden of some kind and a compost heap to fertilize it. Learn about composting for kids here, and get your science teacher to help you learn about gardening. You're sure to get extra credit…!
Turn off lights and appliances/electronics when not in use.
Kids who aren't environmentally conscious don't usually think about turning off lights and appliances because kids in general aren't cost conscious. That means kids waste stuff. (Don't worry - your parents did it when they were kids, too.) Kids who reduce, reuse, and recycle know that wastefulness is not good, and one thing they do not waste is energy. Although cleaner energy is becoming more common, no energy should be wasted. When you're not using lights or appliances/electronics (TV, computer, video games, etc.), TURN THEM OFF…!
Recycle and allow kids to sort.
The family that recycles together stays together…! Going green is a lifestyle, so get in on the day-to-day activities by doing your part. SO help parents segregate different types of waste and also dispose them in the right way.
Reduce waste by curbing use of disposables.
It's easy to use throwaway cups, plates, wrappers, and utensils, but it only creates more waste for landfills. Also, disposable paper products like facial and bathroom tissue and paper towels and napkins also end up in the trash.
We can save more trees by using less paper products, and we can keep more plastics and styrofoam out of the landfills by using less throwaway utensils and containers. Also, eating less often at fast-food restaurants cuts down on your usage of these items, too. When you have to use them, use less.
When you don't have to use them, DON'T.
Watering gardens early mornings/late evenings:
A wonderful garden in front of your home feels great, but know how much water it consumes…! However, watering gardens early in the morning or late evening helps moisture retention in soil and makes it available to plants at a later stage. If your area is water stressed, please avoid maintaining a garden. The same amount of water can be used by those who need it….!
Volunteer with community organizations that plant trees.
Trees help us enjoy cleaner air and more beautiful landscapes. Find organizations that take up such work and join hands with them. In addition to providing shade trees also serve as homes to many birds, butterflies, insects, etc., which help in maintaining the eco-balance which is essential for human existence.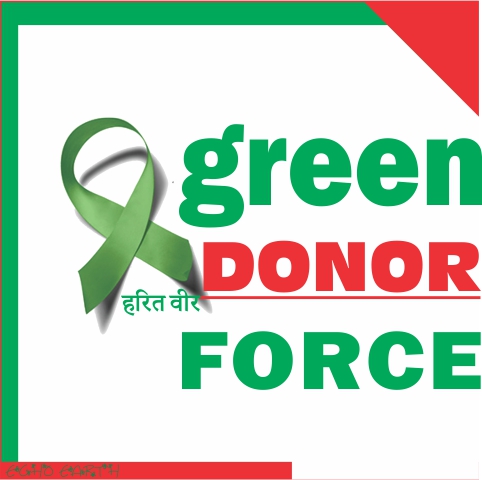 Green Donor Bank
Plant real trees in public lands to honor friends with GD eTreeCertificates /eTreeCards for weddings, birthdays, anniversaries....
Start a GD Grove for your own celebrations & have friends plant and greet you in the planting period you specify.
Plant now, "GreenDonorBank" your trees, & dedicate them whenever you want to greet friends; choose the design of the eTreeCertificate/eTreeCard, pre-program dates to send them, compose your personal messages, upload your image; locate the tree-planting project you support through our "Locate-Tree" feature.
Your tree planting gift to the world creates jobs, benefits communities & wildlife, improves water catchment and decarbonises the world.
We Are About Change. Not Charity
Every rupee donation supports our efforts to change and no of millions lives, They are impacting. The more you give, the more impact you create.
We at Madhya Pradesh
GREEN DONOR PROJECT
Office: The Eco Earth Institute and Research Centre,
NAS India premise, E3/114, GF09, Arera Colony,
Bhopal MP-462016